About Border Collie Rescue.
Who we are.
Information about Border Collie Rescue
Border Collie Rescue is a specialist canine breed rescue charity registered in the UK and also in Scotland.
The organisation has its HQ in the north of England and covers the whole of the UK.
We've been around and operation continuously since 1976.
In 1995 we restructured as a regulated charitable organisation.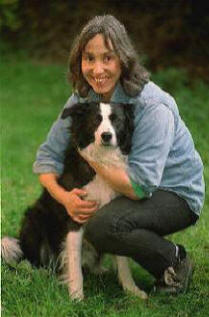 This section is about us and our work.
Border Collie Rescue is run and staffed entirely by volunteers.
It has always been a basic premise of this charity that those involved in helping the dogs should be doing so because they are driven by a love and respect of the breed rather than the expectations of payment for doing a job.
We are governed by a group of volunteer Trustees, Managed by a small number of volunteer officers in Yorkshire and staffed by a large number of volunteers all over the UK.
As a charity we are funded by public donation and receive no funding from governmental or grant giving organisations but we do fundraise in various ways including running stalls at different events.
Our volunteers come from all walks of life, farmers, shepherds, teachers, artists, office workers, factory workers, shop staff, retired people, lecturers, tradesmen & women, drivers, sportsmen and women - a wide spectrum of skills and abilities.
Our organisation is divided into two parts from a managerial point of view - one part is Welfare, the other Administration.

Welfare looks after the dogs from coming in to re-homing and all the bits in between. Welfare also covers advice for people who have problems with their dogs and need advice.
Administration covers everything that is needed to support Welfare and keep the charity running, from office work though logistics to fundraising and promotion - and everything in between
Our volunteers help in the various departments - some foster, some transport, some fundraise and promote, some keep our office running and deal with the public, some help with maintenance - some wear more than one hat!
Links on the left provide information about our Objects, Mission Statement and Memorandum, about Border Collie Rescue, how we work, what we do and how you can adopt a Border Collie from us.
There are also some videos lower down the page that illustrate aspects of our work.
SOME MORE INFORMATION
In Border Collie Rescue, we care for between 30 and 50 Border Collies in foster homes at any given time.
When a dog is adopted we always seem to have dozens of others waiting to take it's space.
Every week we get more than 100 requests from people asking us to re-home Border Collies.
The majority of these are from people who have taken a Border Collie puppy from a farm and cannot cope with its natural developing instinctive behaviour - this is why so many Border Collies end up in dog rescue organisations around the world.
They need to work.
A high proportion of these Border Collies have shown aggression towards a young child in the family and the parents are concerned about the welfare of their children, as well as the welfare of their dog.
Each week we take 30+ requests for advice regarding problems from people who want to keep their Border Collie.
The majority of problems are caused by boredom and frustration due to the unfulfilled working instincts of the Breed.
Video - A Day In the Life - video about a day at the BCR York Rehab centre.
---
Video - Pip Dreams of Electric Sheep - A film about a dog involved in a hit and run RTA