Walking, Jogging and Fun Events
Organise your own personal sponsored walk and raise funds for our cause.
Contact us for ideas and help.
Support our work and help our dogs by getting yourself sponsored to run (or walk) in an organised event on behalf of Border Collie Rescue.
Any walk, run, marathon or half marathon you want to enter, anywhere in the UK or abroad.
Buy your own place and get in touch with us to register for a runners pack.
We will help you set up an online fundraising page so people can sponsor you with their debit or credit cards and set up a page (like this) for you on this website so people can sponsor you by other means.
Once you are registered with us we can send you out a personalised fundraising pack if you want to raise funds and take pledges on sponsorship forms.

You don't have to meet any fundraising targets but if you set a target above £75 and achieve at least that amount in sponsorship a week or so before the event we will send you a Border Collie Rescue runners T shirt to use on the day and keep as a souvenir.

If you agree a set target with us and achieve or exceed that target we will refund you the fee you paid for your place in the event.
The target will depend on the event and the entry fee charged, but would be the same target for every runner entering that event on our behalf.
But if you don't want to get involved with sponsorship or raising funds for our work, we still want you to get out there and walk or run with your dog and Get Fit Together.
A dog is an excellent running or walking companion. They don't complain and they're always ready to go.

Walking, Jogging and Fun Events for 2017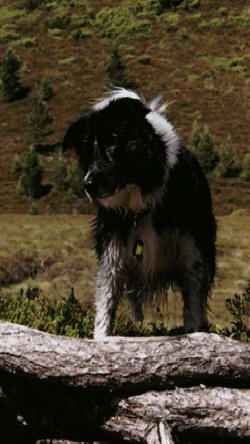 Want to start with an event that is not too demanding?
Here are some fun runs/jogs/walks you can do at your own pace.
Big Fun Run - 5k fun runs/jogs/walks at 18 venues around the UK.
Dates and locations vary.