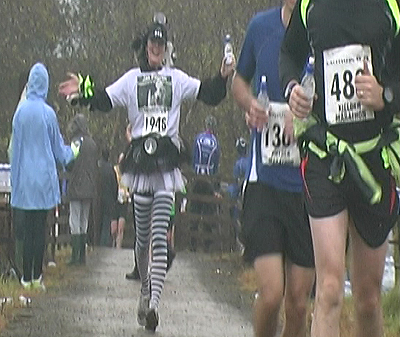 Support our work
We have volunteers running in a range of events who would always appreciate sponsorship.
Click the link above to find out who is running to raise funds for us.
Get Involved - Get sponsored!
Getting sponsored in an event is an excellent way of raising funds for Border Collie Rescue.
It tends to be mutually beneficial in that you do something you enjoy doing and the dogs and the charity benefit from your support and the support of all those who sponsor you.
If you enjoy running and like a challenge, pages on this website can show you a wide range of ways of entering events to run and raise funds for us, depending on your abilities and level of fitness.
Border Collie Rescue has reserved spaces in a number of different sporting events around the UK, from full Marathons to walks in the countryside (where you can also take you dog with you). These are listed on pages on this website.
People who choose to enter any of these events and raise funds for Border Collie Rescue, have a choice as to how we use the funds they raise.
They can choose to have their sponsorship money earmarked for our work in England and Wales or in Scotland and can also choose if the money they raise goes to our Central fund to help pay any of our bills, or to our Welfare fund, to be spent directly on the care of dogs.
It does not matter if the event is in England or Scotland, the runner has the choice.
The 'Marathons' page lists full and half Marathons for the very fit, The 'Shorter Runs' page lists runs from 13k down to 1.5k, suitable for a wide range of ages. The 'Walking Events' page lists walks from 5 miles up to 28 miles - You pick!
But - you are not limited to the listed events.

If you want to run or walk in any UK event and you book your own place, or -
If you have already booked a place in any of the listed events, -
You can still contact us for a sponsorship pack and raise funds to help us with our work.
Or if none of those take your fancy, think of one you would like to do - perhaps walk the Coast to Coast, the South Downs Way or just around a local landmark - and we will help you put it together.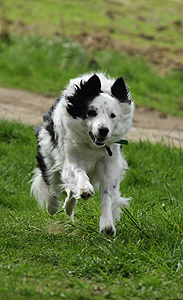 Other ways to support us
Of course, you can make a 'one off' donation.
Send it to us in the post or do it online though the BT MyDonate button at the top of the page.
You could make a regular donation by standing order - just a few pounds a month adds up when a lot of people donate.
You can download a standing order form here!
You can get involved in the runs by sponsoring someone else who is entering an event.
You could attend the event and cheer them on.
You could volunteer to help our work and give a little time.
We need volunteers all over the UK to help with the dogs, home checking, transport and various events.
We need volunteers to support the volunteers who get themselves sponsored and enter the event.
If you want to join us and help, have a look at the 'Volunteer with us section'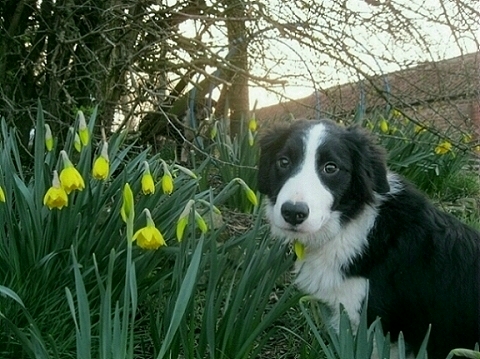 None of the money raised by our supporters goes on wages.
We are all volunteers in Border Collie Rescue.
Please help us to help the dogs that need us - get involved.
Contact us on 0845 6044941 weekdays between 2 pm and 5 pm for more information.